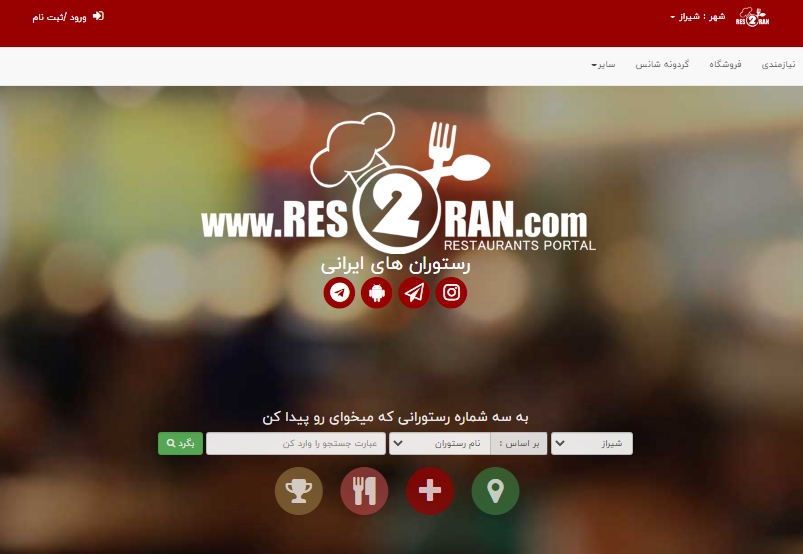 Iranian Restaurants Website
This complex is a startup in the field of restaurants which was launched in 2009 and its facilities were upgraded according to the needs of restaurants. It now works with more than 2,000 restaurants.
This collection includes website, restaurant management panel, user panel, website management panel, mobile application and Telegram bot.
Technologies used:
End Back : by PHP Core and MySql Database
Front End: by JQuery , HTML , Bootstrap 3
App: by Java Android